Herrick Research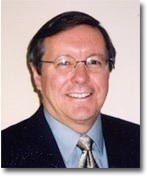 Herrick Research LLC provides professional services to support needs for external program evaluation, and professional development workshops in classroom or formative assessment and data driven school improvement. External evaluations are designed to meet information needs about program processes and program outcomes. Evaluating program outcomes often involve experimental and quasi-experimental designs to determine program effects. Assessment workshops are designed to help teachers and school administrators develop, interpret and use assessments that help students learn. Data driven school improvement workshops, are designed to help schools understand and use their own local data to improve their schools. See details in Services Provided.
Clients include schools, universities, state departments of education, county drug and alcohol prevention service providers, and other education and health service agencies. See Client List. In all cases Herrick Research LLC customizes services to meet client needs for useful information and professional development that enhances their ability to make sound data based decisions.
About Michael Herrick
Dr. Michael Herrick, the founder and President of Herrick Research LLC, has extensive experience in research, evaluation and student assessment in a wide variety of educational and human service agencies and for profit businesses.  See Resume pages.  Prior to his work as a private consultant, Mike held positions in research and evaluation in school districts, intermediate educational service agencies, universities, and accreditation agencies.  Mike also worked in business as a product manager for educational testing software and in marketing research, and in government as a employment test analyst.
Mike holds a PhD from the University of Minnesota in Work, Community, Family and Education with an emphasis in educational measurement.  He is active in a variety of professional organizations including the American Educational Research Association, where he was an officer in Division H:  School Evaluation and Program and a member of the Special Interest Group in Classroom Assessment.  Mike is also a member of the American Evaluation Association.
On the personal side, Mike is married with two grown children.  His wife, Jane, is a former college professor of art and practicing artist.  Leisure activities and hobbies include kayaking in Lake Superior, tennis, hiking, and genealogy.