Echoes of the Past: A Family Story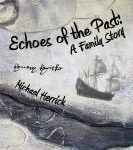 This is a true story of one family's ancestral line spanning over 26 generations and over 10 centuries. It is a story of success, failure, joy and sorrow. It is a story of individuals experiencing life's ups and downs within their vastly different environments. It is a story of English and American history through the lens of one single family and ancestral line.
The story begins with Henry Herrick in early 17th century Leicester, England. Henry Herrick's early life in Leicester is narrated, as is his later life in Salem, Massachusetts. Once Henry makes the decision to leave England for New England for a new life, he begins to contemplate his family history beginning with his Danish Vikings roots who settled in England, to his wealthy and famous English family, to his connection to King Richard III, to family members knighted by the King of England, to his Puritan beliefs which lead him to America.
Once in New England, the life and times of his decsendants along one family line are described to the present time.
Events in American history through this Herrick family line include the Salem Witchcraft trails, colonial wars, the Revolutionary War, the Civil War and stories about the life of one man in this Herrick line during the 20th century.
# pages = 358
price: hardcover color = $34.95
paperback black and white = $24.95
Available at most independent book stores and Amazon.  Orders from this website include a 10% discount.
Here is how this works:
Fill out the form below and we will send you an invoice for the total amount including tax and shipping.  Shipping will be through USPS.   Simply click on the "Pay Invoice" link in the email you receive and we'll get your books off to you right away.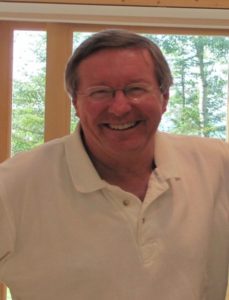 Michael J. Herrick, born in 1946, is a amateur genealogist who has focused on Herrick family history for over 20 years, focusing mostly on the Joseph ancestrial line in America, but now expanding into studies of Herrick ancestry in England, including English Viking settlements.
Trained in Psychology and Educational Research, he has been employed in various capacities in education, government and business.
In 2002, he formed Herrick Research LLC, conducting research studies for educational clients. He received his PhD from the University of Minnesota in 2000.
He and his wife, Jane, have a son a daughter and five grandchildren, and live on the shores of Lake Superior in Herbster, Wisconsin and in the foothills of Tucson, Arizona.